26 Feb

Kachema T-Bone with Thyme and Garlic Butter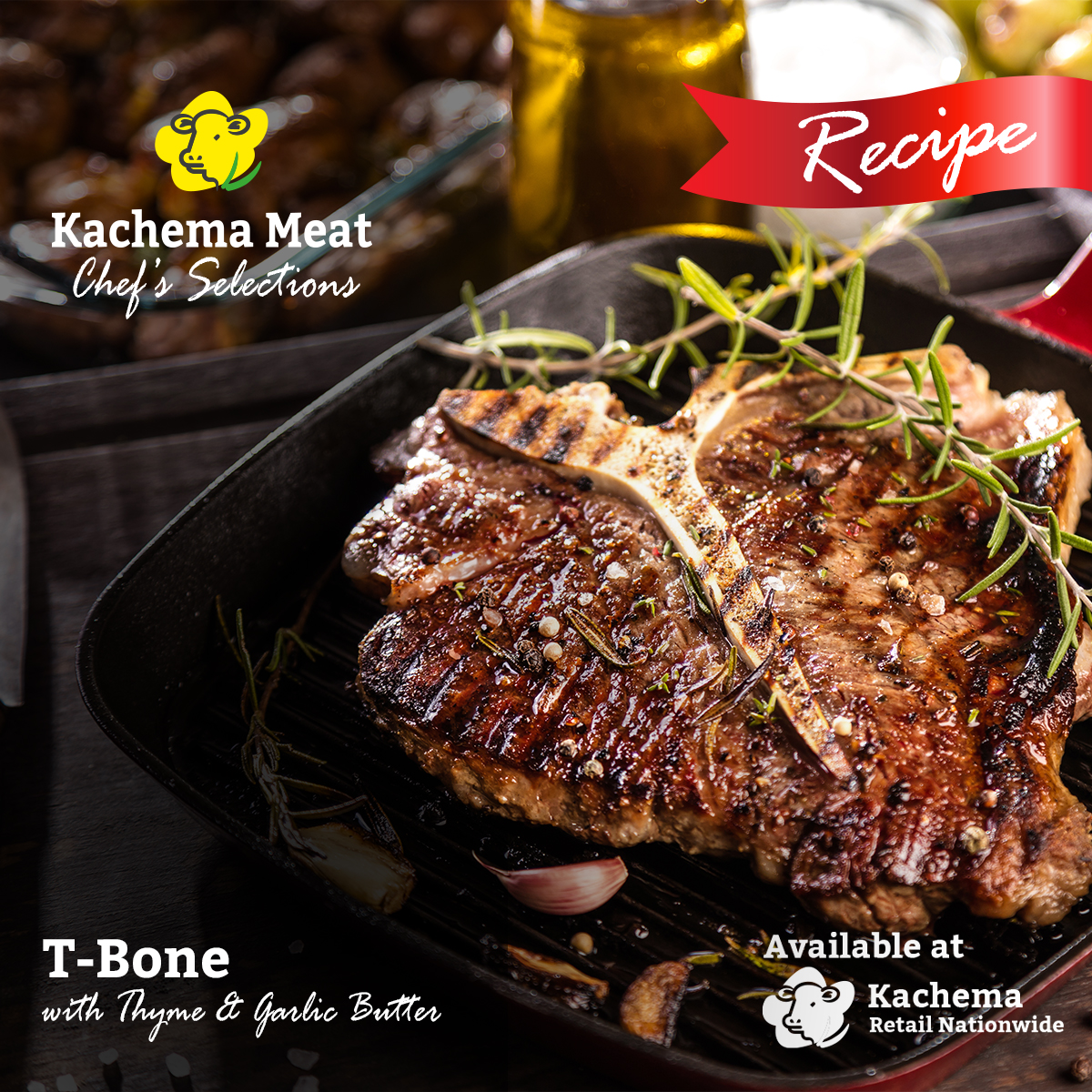 Is there anything better than a beautifully cooked steak? We love the simple flavors in this recipe. Kachema's quality meat paired with garlicky herb butter. Perfect! You can find our mouth-watering T-bone's at any Pick n Pay or Kachema retail outlets.
INGREDIENTS
1/4 cup unsalted butter
2 tablespoons olive oil
1 T-bone steak, trimmed and at room
temperature
Sea salt and cracked black pepper
6 sprigs thyme
6 cloves garlic, unpeeled
PREPARATION
Step 1.
Heat the butter and oil in a large frying pan over high heat for 1–2 minutes or until the butter starts to foam.
Step 2.
Sprinkle the steak with salt and pepper.
Step 3.
Add the thyme, garlic and steak to the pan and cook for 4–5 minutes on each side, spooning the butter over the steak, for medium-rare or until cooked to your liking. Drizzle the steak with the butter to serve.